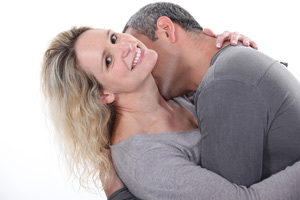 Mentoring
Ignite Your Vitality
Coaching for individuals who desire to rekindle their energy, reboot their sexuality, and reverse the aging process.
People come to me because they feel stuck. They're exhausted, and may even be experiencing physical illness. They are doing their best to keep up with their commitments, whether it's work, raising children, or taking care of elder family members – and they feel depleted. Their sexual energy is on the wane, and though they long for intimacy, they can't even imagine going out on a date, let alone having a relationship.
When you make the commitment to do the work, you immediately start to experience a shift. Imagine being received with 100% approval and deeply heard as…
• You discover your Human Design type, plus a unique strategy to realize your gifts and talents.
• You learn tools that dissolve programs that have kept you stuck and open up your sexual and life force energy.
• Your desires start to surface and guide you.
• You access an unlimited source of vitality, your creativity opens up, you have time to fulfill your commitments – and play.
• You start to magnetize towards you everything you desire!
Click here to set up an initial consultation.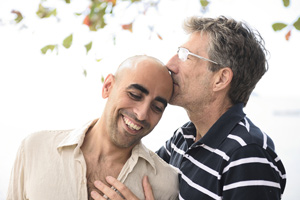 Ignite Your Relationship
Coaching for couples who desire deeper intimacy, connection and sexual high play.
Couples come to me because they want more intimacy. They are doing their best to uphold their commitments as a couple, whether it's raising children, working to provide for the family, or taking care of other family members, and they feel depleted. They don't have time, nor the desire, to have sex – even though they long for the deep intimate connection that a fulfilling sexual relationship brings. Sometimes couples are so frustrated that they think the only way out is to break up.
Our work together can be transformational, and fun! Imagine finding new ways to:
• Connect with your partner
• Communicate clearly about who you are and what you want
• Be seen and heard by your partner
• Feel turned on and hot for your partner
• Increase your capacity to feel pleasure throughout your body
• Feel energized by your time together
• Feel the joy and love you had when you first met
• Engage in sexual high play
Following your initial consultation, we design a package that is uniquely suited to your needs as a couple.
Ignite Your Recovery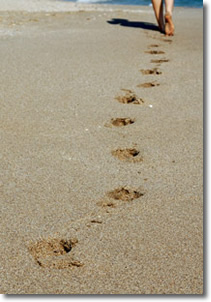 If you are in Recovery, Ignite Your Joy Coaching places special emphasis on breaking addictive patterns and building accountability to boost confidence and prevent relapse. You are guided to envision what you want in your life, re-shape your business to support this vision, and take action to create a fulfilling and joyful sober life.
You will learn to:
• Identify fear-based patterns and beliefs that have run your life and led you to addiction
• Break your addictive patterns
• Shift from the inside out
• Take authentic action to revitalize every aspect of your life
Relationships will improve, your energy will increase, profits will soar, and your self confidence will replace fear as you shift from being a victim to the creator of your life. You will begin to perceive problems as opportunities for growth and experience the power and joy of being your authentic self.
To learn more about how Linda can help you with your recovery, go here.
Ignite Your Business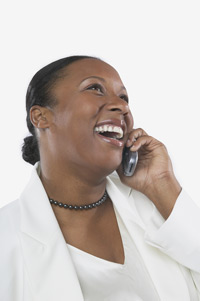 Mentoring for business leaders and professionals who want to design a business that is turned on, sustainable, profitable, balanced, and more fun.
Business leaders and professionals seek my help because they are exhausted, and even suffering from stress related symptoms like migraine headaches or a prolonged illness. They feel overwhelmed by the pressures of running their company, and may have difficulty thinking clearly, making decisions, or managing their team. Profits may be stagnant, and they don't have the bandwidth to revision next steps for their business, let alone spend quality time with their loved ones. They have lost the joy and enthusiasm that used to fuel them.
When we start working together, you may immediately feel the relief of speaking honestly with someone who deeply listens and gets you. Using your Human Design Chart as a roadmap, you learn a strategy that helps you easily access your unique gifts and talents as a leader. You find a way to design a business that is sustainable, profitable, fulfilling, and in harmony with your whole life. You practice specific self care tools that are fun and boost your vitality. Your spark turns on, you move into a flow state, everything gets easier – and you have time for play.
You may also choose to do a Human Design training for your team. This training will teach your cohorts how to leverage their strengths, improve communication, resolve conflicts, interact more efficiently, and experience the success of a team that plays well together!
Click here to set up an initial consultation.
To ensure your success I invite you to make a commitment to a minimum of six months of coaching. My experience mentoring 100's of clients has shown that this commitment gives you the time to work through challenges and conditioned behaviors that have held you back, and sustain the profound changes that occur on all levels. We are literally building new neuropath ways in the brain!
Sessions are 50 minutes in length, and can be in person, over the phone, or virtually – via Skype or video conferencing. Notes (and an optional recording) are provided after each session. You also are welcome to check in between sessions.
We offer several different payment options so you can select the one that best suits your budget. You pay in advance the rate you select. The larger the package, the lower the rate per session.
Package I: 4 sessions (full rate)
Package II: 12 sessions ($240 savings)
Package III: 25 sessions ($1,250 savings)