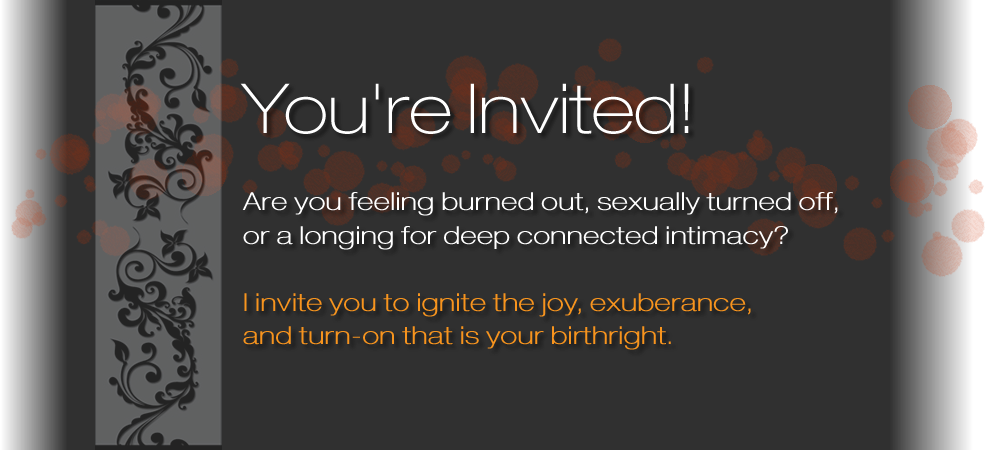 Let's face it, when we reach a certain age, many of us assume
that certain parts of our life are going into decline...
especially our sexuality.
We wonder why we're not having any fun.
It's like the joy has drained out of us.
I have good news: It doesn't have to be like this.
You are designed to be turned on and in a state of flow that brings you aliveness beyond anything you can imagine.
Ignition Services
All Linda's services are informed by her unprecedented five-step process that alchemizes your particular life challenges into vitality, love, and success beyond anything you have imagined.
• Mentoring: Guidance for individuals who want to reawaken their sexuality, couples who desire deeper intimacy, and leaders who want to revitalize their business.
• Groups & Retreats: Workshops and retreats for singles and couples who want to revitalize their sexuality.
• Human Design Sessions for individuals, couples and teams.
• Speaking: Presentations that inspire and transform any size audience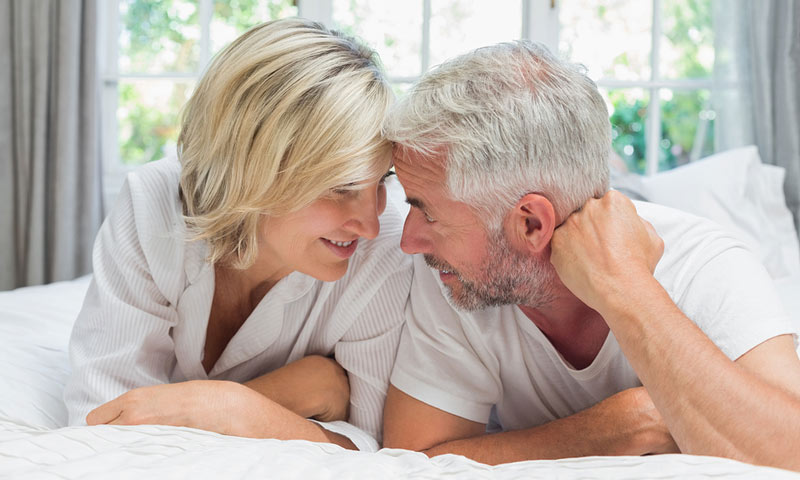 Tools for Turn On
You will learn radical life-changing tools that you can practice on your own to sustain the ignition sparked in our work together.
• Human Design: A cutting-edge personality assessment tool that tells the story of who you are, why you are here, and how you can live a life that is the fullest expression of your gifts and talents.
• Wellness Sexuality Practice: A series of body-based practices done alone or with a partner that bring heightened sensation, vitality, connection, and deeper intimacy.
• Home Study Courses: These online courses, recorded live, are designed for you to listen and learn from the comfort of your home – wherever you are – whenever you want.
• Free Audio/Video: These videos and recordings will give you a taste of Linda presenting live.
About Linda
As a life-long entrepreneur Linda has been dedicated to the art of maximizing our vitality and wellness, especially as we grow older. She knows from doing deep transformative work with hundreds of clients – and her own experience – that we all have a unique spark burning within us.
She is passionate about learning and transmitting cutting edge tools and processes that will ignite and sustain this spark – bringing you the joy, exuberance and turn on that is your birthright.
Imagine how it would be if you worked with someone who has been there and come out the other side…
I invite you to sample my services and find out if they work for you!
"When my husband and I met Linda we'd just had a baby. Before the pregnancy, I didn't really enjoy sex; my sex drive had been all about pleasing him. After having the baby, penetration really hurt. I had zero passion or desire to work through the pain to have sex, and he was really frustrated. As part of our work with Linda we learned the Wellness Sexuality Practice, and all sorts of healing occurred: My energy started to increase, I stopped pushing myself and let my desire guide me, I started to want and initiate sex, and my vagina healed. Now we are having an amazing sex life!"
"Linda brought enthusiasm, depth, and excitement to our couple's coaching session. She expertly navigated both of our experiences, helping each of us to re-language our words so we could better understand each other and reach a point of connection. She gently took the charge out of our stories, so we could see each other with compassion. She guided me to move towards a difficult feeling I typically would have avoided, so I could reconnect with my love and gratitude for my lover."
"Linda's clear-cut mentoring, compassion and guidance helped me set the foundation for creating my company, She Recovers – an online community that supports women in recovery. Today my company facilitates yoga and recovery retreats in three different countries each year and provides daily inspiration via social media to over 110,000 recovering women daily. I never would have figured out what my vision was, let alone achieved it, without Linda's support."
"You are an amazing coach. You open the space for my wisdom to emerge. Your questions guide me to open up to a place that's immense within me. Your voice matches my power in a way that doesn't constrict. It feels like a hand on my back that supports and holds me."
"The Power of Pause" is an unlikely title for a workshop, but as Linda Landon described the process, she also revealed how taking a pause can help in many parts of our lives. In an encouraging way, she brought total strangers together in one-on-one exercises that helped us uncover negative habits and move beyond them to express ourselves candidly and with high integrity."